Working with The Trusted Advisors
At The Trusted Advisors you will be paired in teams comprising excellent and quintessential members in the firm to develop ground breaking legal intelligence and erudite solutions
HAND IN HAND WE WILL BE SETTING UP CUTTING EDGE AND TAILOR-MADE LEGAL SOLUTIONS FOR THE FUTURE.
We address legal issues and problems with resilience, vibrance, Diligence, commitment and Respect. By gauging our employees, our clients and our world, we have set up a firm that is competently stirring the Nigerian Legal sector forward.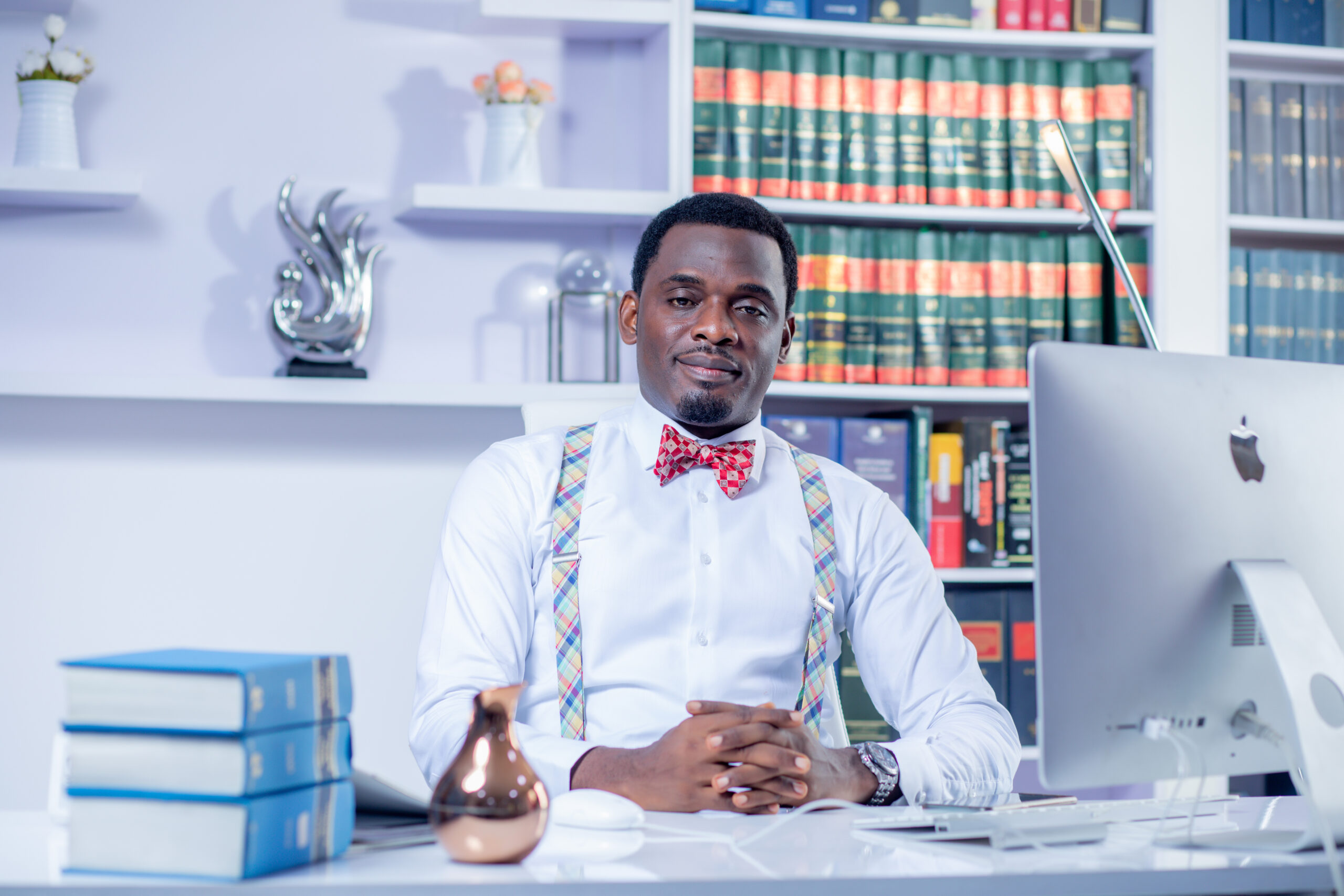 The Trusted Advisors offers a National, global and synergetic work experience. We try to understand that every need is as specific as they are diverse and we commit more time to understanding these needs to enable us provide an excellent solution.
At The Trusted Advisors, we grasp everyday as an opportunity for us all to sustain work towards our common vision: to provide continued excellent and practical timely solutions to the clients and with its efforts to be universally recognized as a full-service law firm.
To achieve this vision, we have built our firm's foundation on set of values that pilots our employees in the manner we connect with each other, our clients and communities we work in.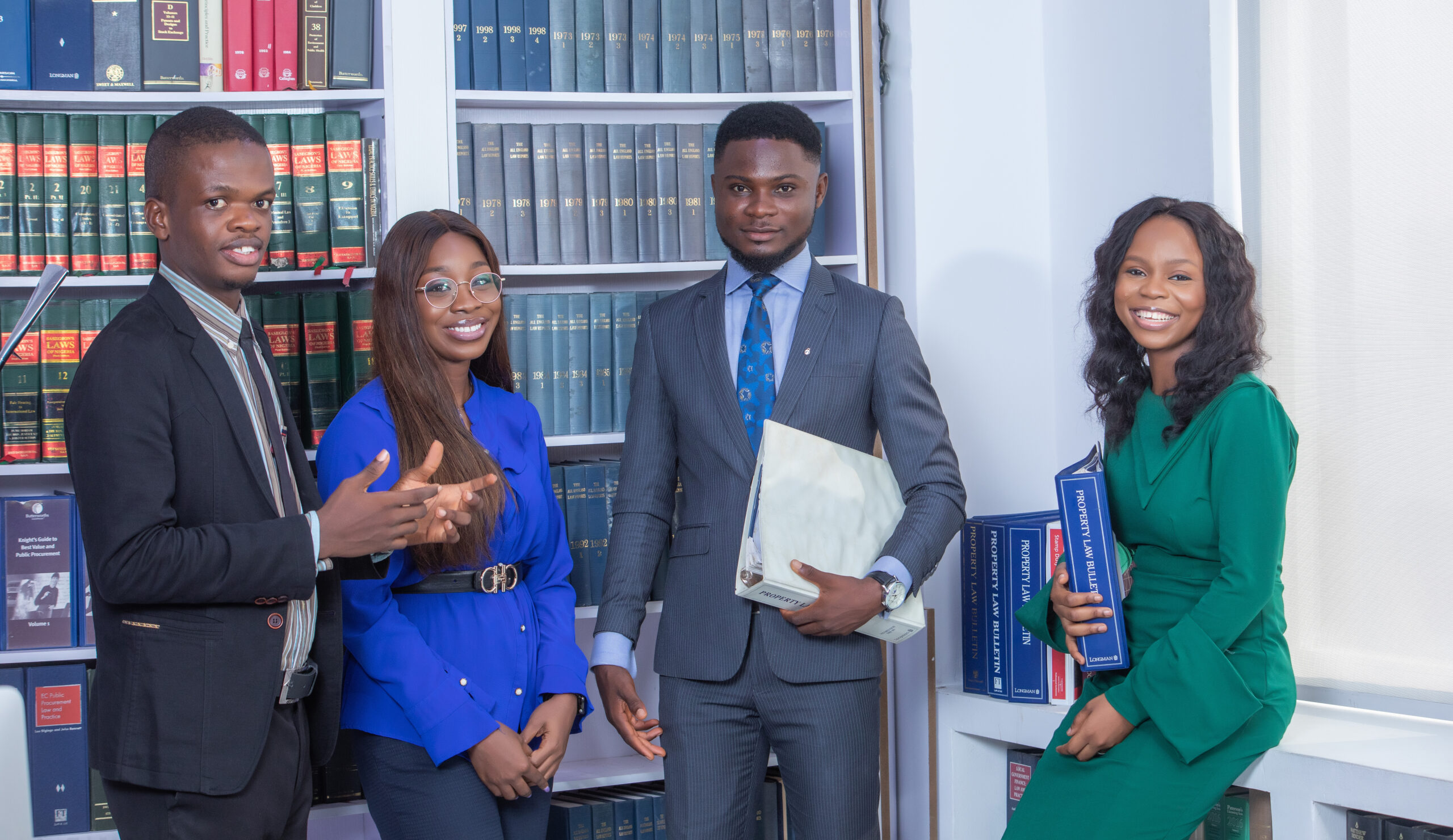 We present seasoned practitioners with mind-blowing opportunities to sharpen their skills and improve their careers. Each of the practitioners on our team are chosen on the ground of their aspiration to come take an additional effort to deliver a common purpose, which is to render a satisfactory service to you.
JOIN US AND HELP CREATE A WORLD CLASS PRACTICE OF LAW
TTA target people who are driven to find exceptional solutions using smart techniques and necessary skills while aiming to excel in the legal sector. We sure need people like you! People who can solve resolute legal problems and turn ideas into solutions. Discover all the departments you can work, all the diverse people you can collaborate with and all the national and global issues you can help solve. We call on you to come explore it all.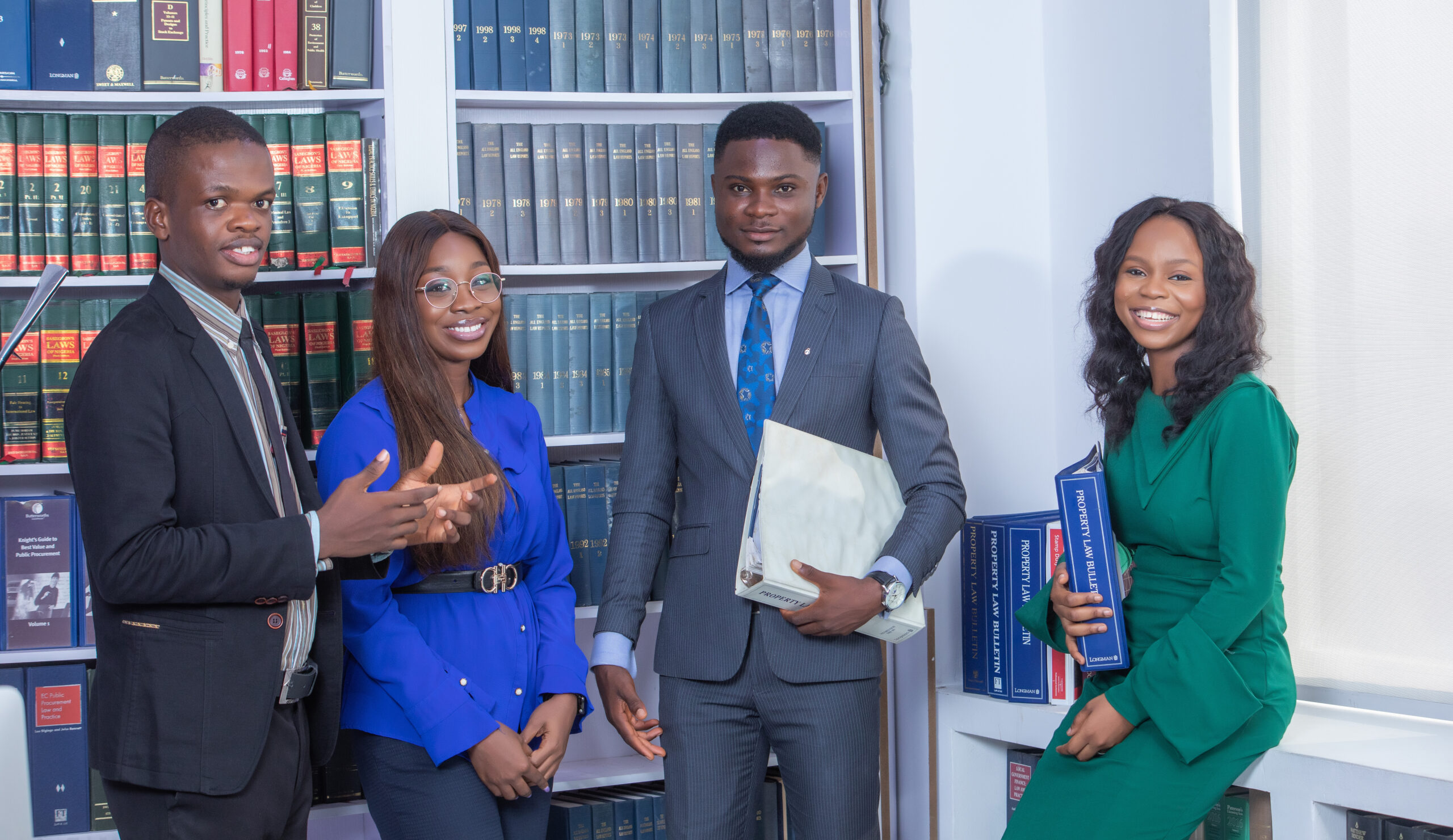 The Trusted Advisors draws together the best and brightest skilled professionals in the Legal profession and then gives them an opportunity to grow.
The Trusted Advisors brings to the table "continued education" and diverse training routines that will facilitate the advancement of your innate skills and flourish your legal career. The Trusted Advisors provides invaluable skills that will serve you throughout your career.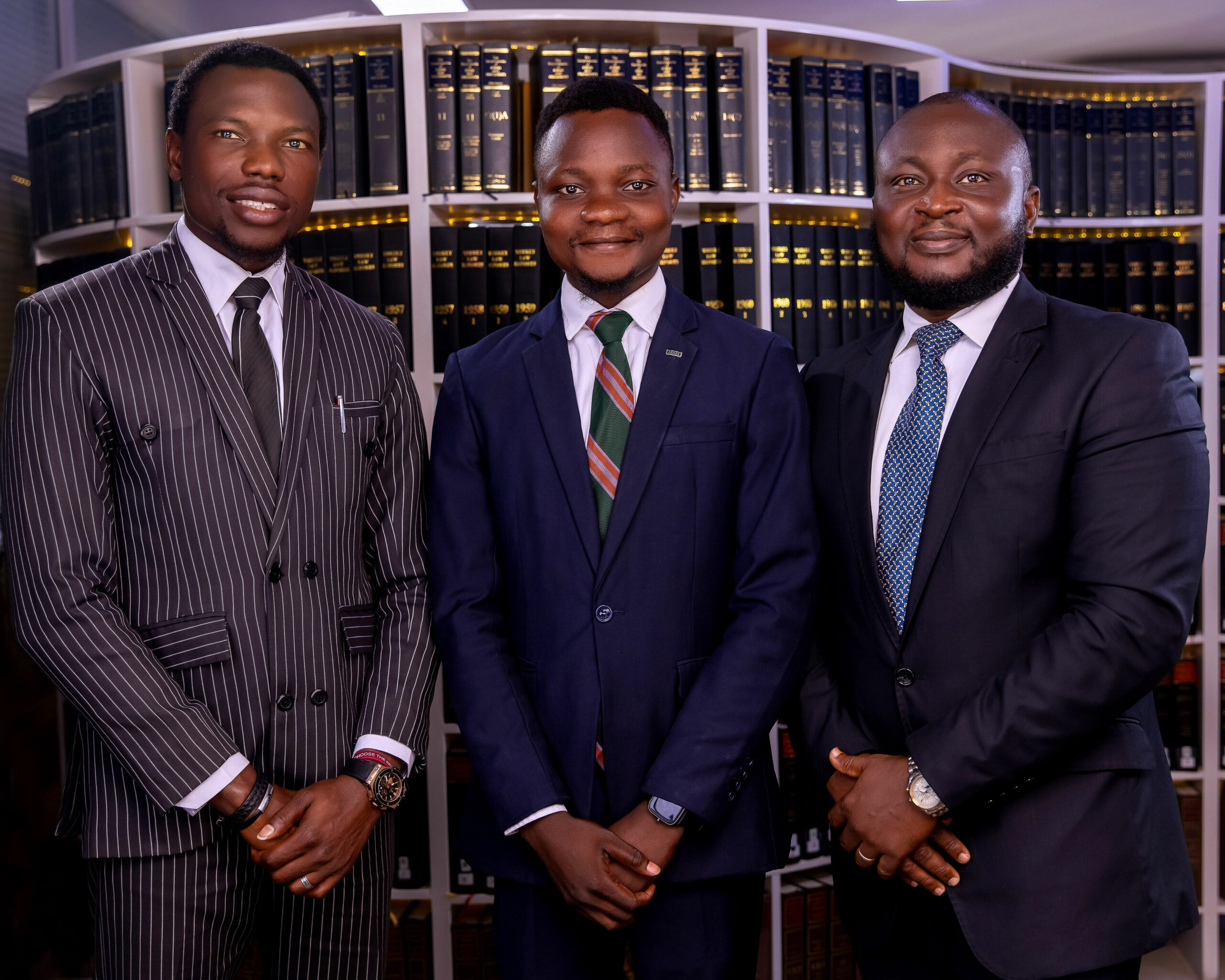 We Invest in People
We provide you with opportunities to explore new directions and innovative advanced legal trends within our Firm. We assure you that you will work around like minds while applying your skills across the full spectrum of the Legal business- from commercial and corporate practice to civil and property practices negotiation. We offer You an amazing and rewarding career and you'll be urged on by some of best brains in the legal field.
The Trusted Advisors Puts people at the center of everything we do- from investing in you to helping you succeed. No matter where you are on your career path, The Trusted Advisors offers continued education and training to help you cultivate your skills and expand your career within a truly global and collaborative workplace.
The Trusted Advisors training and development programs begin on your very first day at the Firm and will continue throughout your career space with us.
Are you New at The Trusted Advisors?
We initiate a year-long process focused to help you boost your confidence and mindset to pursue continuous improvement in your performance and development. Provides on the-job training, a support network and an introduction to our company, our business and our values.
Performance Management Process
Set goals to your professional development that align with achieving your work unit's business objectives.
On-The-Job Education
Helps you build the knowledge, skills and attributes you will need to remain competitive.
Goughs Solicitors has an open policy when it comes to training and development. We encourage our employees to progress via various means including formal training both on and off site and/or leadership development/coaching and mentoring.
Our star performers have the opportunity for fast track career development with the support of the HR team and partners of the firm.
We also annually hold performance and development reviews with our support staff. These meetings allow the employees to reflect on their performance over the past year and set objectives for the coming year. As with our fee earners, these meetings centre on our values.
The Firm actively supports employees who which to progress via professional qualification across our practice and support areas. We offer one day of paid study leave plus a paid exam day for those employees who are required to sit an exam as part of a qualification.
Horizons Development Program
Pathways
In addition to the early career programs, the pathways growing capability process fosters targeted employees development and active career management discussions between supervisors and employees throughout your career.
Operations
Associates
Administrative Staff
Externs
Interns
Job Types
A career at The Trusted Advisors is a career in creating a future of legal independence
At The Trusted Advisors career is not just a job. It is an extraordinary opportunity to help create the future of the Legal Practice. No matter what type of career path you desire, we invite you to bring your skills and expertise to our team. You will discover a place where you will continue to grow as you work with other talented professionals around the world to create new and innovative energy solutions.
Operations
Associates
Administrative Staff
Externs
Interns
Student and Graduate
Working at The Trusted Advisors provides students and recent graduate with skills and foundational experience they need to begin building a career in their chose field. We have a development program strategy that offers a variety of legal professional experience within a structure that provides opportunities to learn, grow and ultimately succeed.
Firm Internship Programs
Our internship program provides you with an opportunity to expand your knowledge and benefit from invaluable on-the-job experience. Our interns handle real challenges, real life cases and real responsibilities.
Undergraduate Development Programs
Begin a career at The Trusted Advisors and become part of our team.
The Trusted Advisors's undergraduate development programs offer the opportunity to harness professional skills and expand your knowledge of the practice of the law on a global scale.
Graduate Development Programs
If you are looking for a career where you can apply the skills you have learned while getting your degree and continuing to advance, look to The Trusted Advisors. We have several programs geared specifically towards graduate students.